Relining
Relining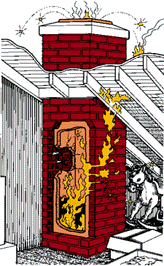 It is of utmost importance that a chimney lining is in tact and without voids to prevent leaking creosote and gases, such as deadly carbon monoxide, from entering your home.
When a chimney liner is deteriorated or damaged and can no longer safely contain and exhaust the products of combustion, the chimney should be relined.
Causes of damage may be settling, lightning strikes, water damage and even improper construction, yet, the #1 cause of chimney lining failure is flue fires.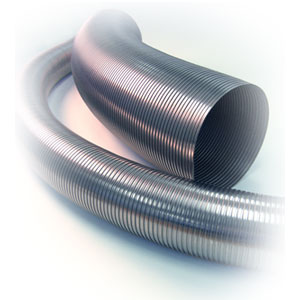 The first line of defense during the severe temperatures found in a chimney fire (up to 3000 degrees) is the flue lining.  While the lining may do it's job and protect the surrounding structure from overheating it may also be damaged in the process.  After a flue fire has occurred a chimney should be thoroughly inspected.
The Chimney Safety Institute of America recommends a Level II inspection following a chimney fire.  This level of inspection includes examination of the flue lining by video scanning. If the lining is cracked or broken we may recommend relining with a UL listed stainless steel liner.
Other reasons for relining a chimney include proper sizing for an appliance and prevention of excessive creosote buildup.
Lucky Sweep Chimney Services & Sales, LLC is the area's chimney reline specialist.
We carry complete relining systems and insulation for all fuel types.
If you have questions or concerns about your flue lining, call us today a Level I or II inspection!