About Us
About Us
Lucky Sweep Chimney Services & Sales, LLC, has provided professional chimney service to the Lake of the Ozarks and Osage Beach communities for nearly 25 years. As your CSIA Certified professionals we are consistently striving to meet a high level of competency and the professionalism you need and expect. We are fully insured and our workers are covered by Workman's Compensation Insurance.
With over 15,000 chimneys serviced, and a track record of fairness and integrity, you can rest assured we are the right choice for chimney services in your home.
Lake of the Ozarks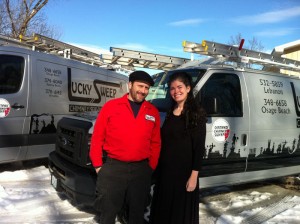 Steve Hoover, CSIA Certified Chimney Sweep
Steve is the area manager and primary technician for the Lake of the Ozarks communities. He is co-owner of the business with his wife and office manager, Kristin, and regularly works in the field as a technician and crew supervisor.
Lebanon/St. Robert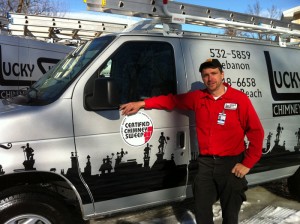 Bill Freeman, CSIA Certified Chimney Sweep
Bill is the area manager Lebanon/St Robert communities.
He is a primary technician and is also involved in the repair and relining crew.